The World's Largest Ball of Twine in the North Central Kansas town of Cawker City is a religious pilgrimage of the road side variety, and with good reason. Started by a funky Kansas farmer in the 1950s, today's ball weighs over 9 tons and thanks to the town's yearly Twine-A-Thon, it's still a-growin'!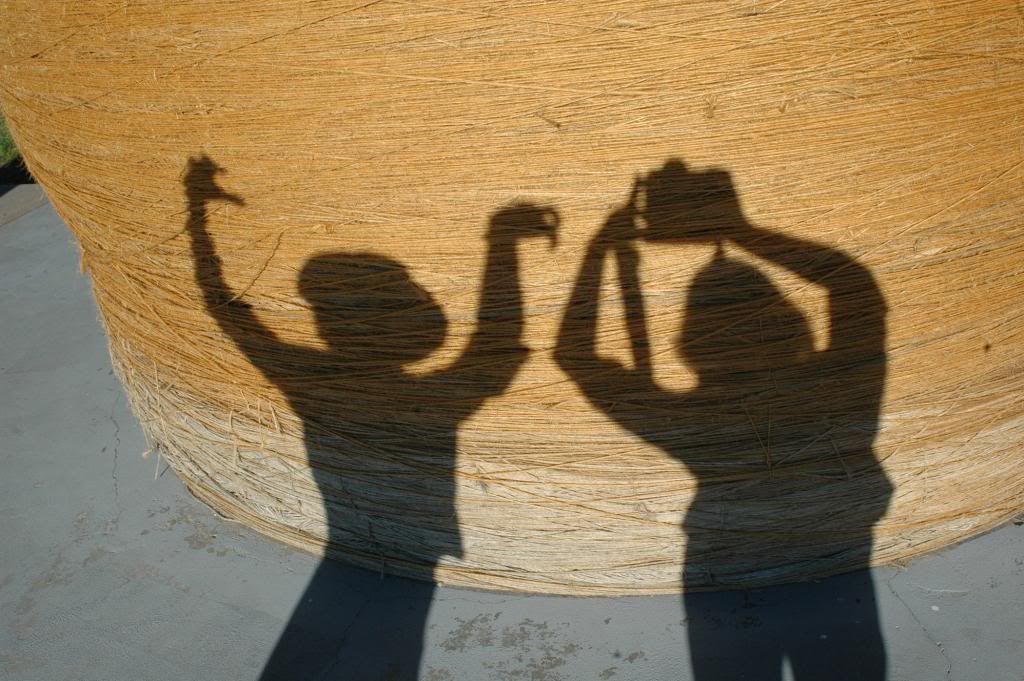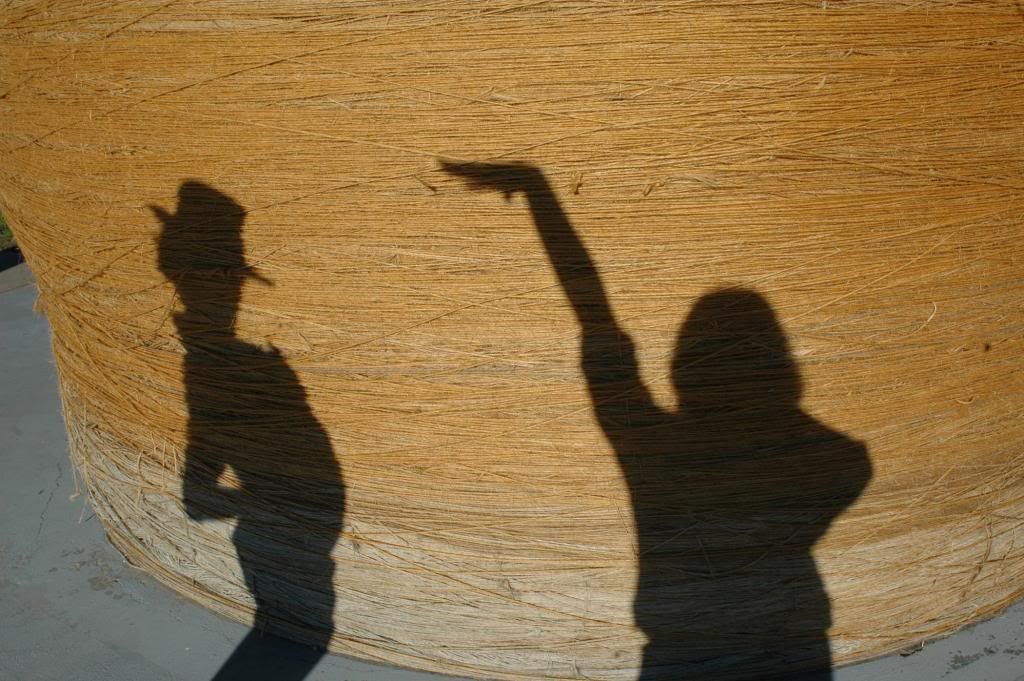 Proving that Kansans really ARE innovative and witty, artist Cher Heller Olson, has contributed to the town's twine legend by producing the Masterpiece Twine Walk. Follow the yellow brick road twine painted on the sidewalks throughout town...
...to discover famous paintings with a twine-y addition by Olson: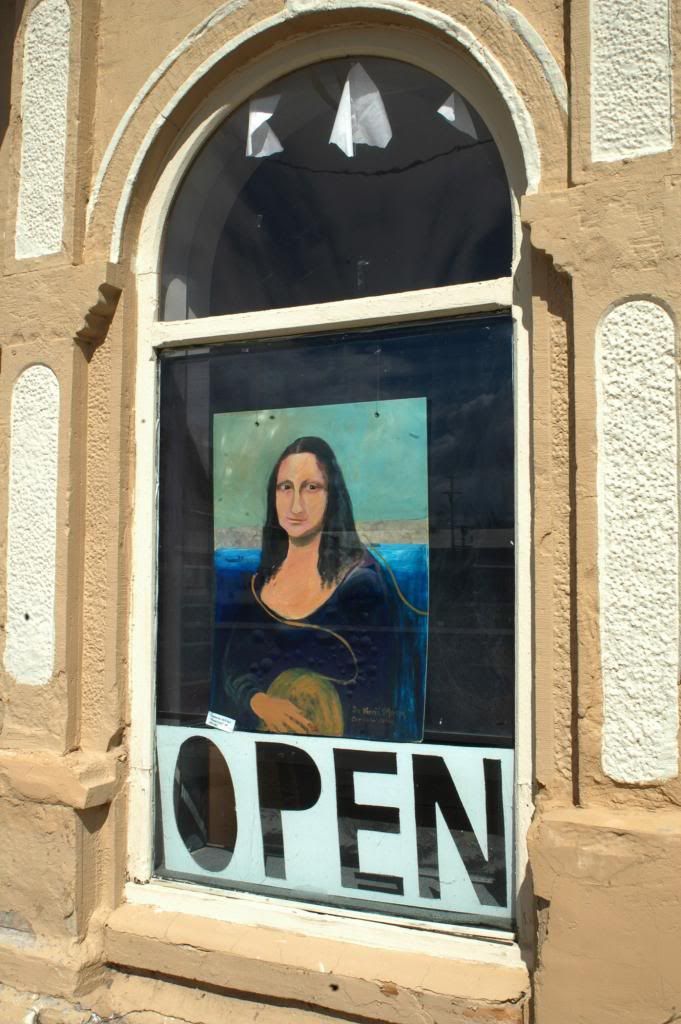 For any architecture buffs out there, Cawker City itself has some lovely examples of the limestone buildings that saturate this area of the country.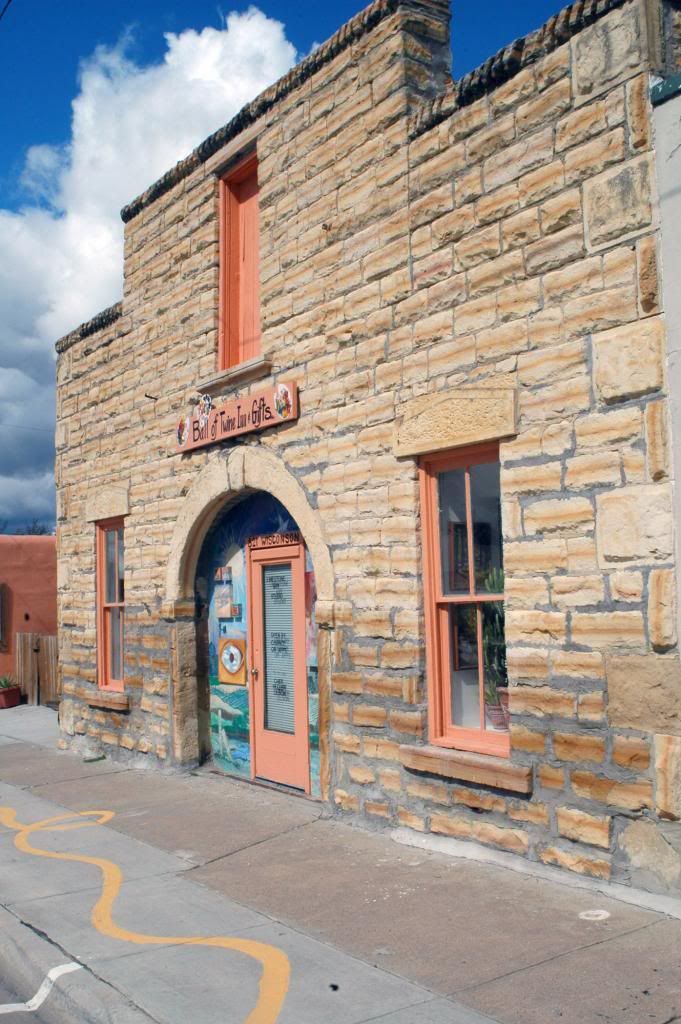 If you can get yourself to the Twine-A-Thon held every third weekend in August, you too can be a part of this quirky piece of roadside Americana in the Heartland!