For the last leg of our trip, we decided to venture over to Koh Tao's sister island of Koh Phangan, known still for its backpacker vibe, beautiful beaches, and especially it's infamous
Full Moon Parties
out on the beach in the village of Mae Haad Rin.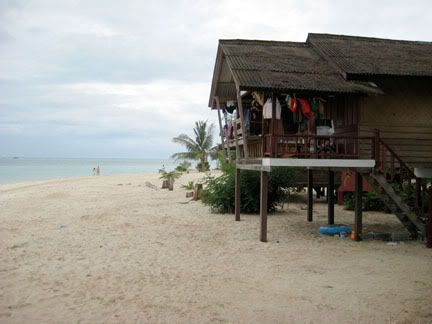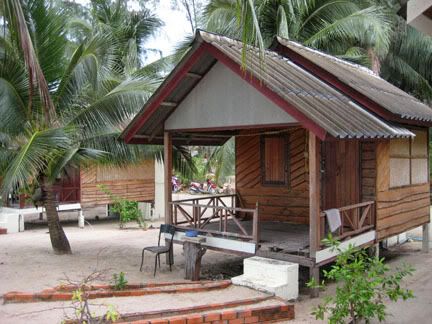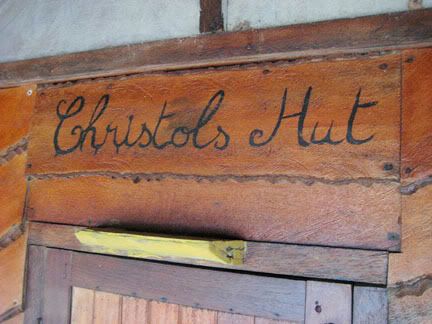 The Full Moon Parties in Haad Rin Beach are legends of cocktails mixed in buckets, glow-in-the-dark body paint, beach raving, and thousands of

farang

(foreigners). Although New Years was not a full moon, the New Years Eve countdown party is still treated as such and we decided to head down to the spectacle...kind of like one of those gruesome things you don't want to look at, but you just can't help it anyway.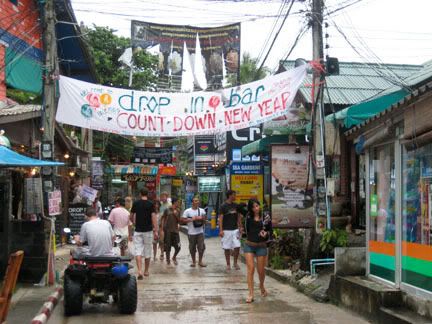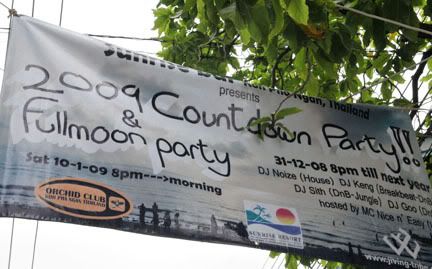 Now, raving on the beach to crap trans-techno while watching glowing bodies dance and throw their trash into the ocean isn't exactly our idea of a good time (we're more of the sitting back in a quiet bar with some local-yokel types!). But the sheer number of people in attendance (an estimated 15,000 plus), the massive fireworks displays, and the novelty of the whole thing drew us in anyway, fully armed with our cameras and wit
!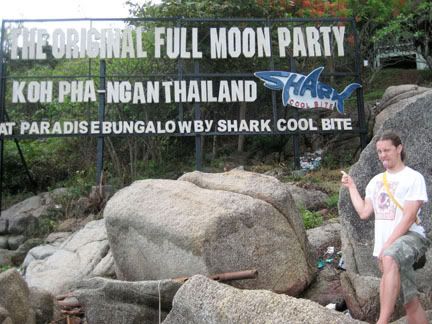 I have to admit, the party was a decently good time since I was there with Jacob, and it also was the BEST people-watching event since the Kansas State Fair! I can only hope and pray, however, that young environmentalists catch on to the amount of crap being swept away into the waters from these parties, and that they desend on Haad Rin Beach as soon as possible! You don't want to think of an island and its ecosystem falling prey merely to a huge-ass monthly party.
The madness on Koh Phangan made me super glad to get back into Bangkok, where the blue skies and non-touristic cheapness made everything more refreshing! We didn't make our way back, however, without constant grazing at some more amazing markets. You can seriously go for days without stepping foot in a restaurant!
This trip was an amazing feast for the senses in every way! Thailand is a beautiful country with amazing people and so much to offer!