May 9th is a pretty big deal in Ukraine and most of the other former Soviet republics. On this day in 1945, just a few days after the demise of Hitler himself, the Nazi cronies were officially booted out of the U.S.S.R., something that's definitely worth a grand celebration. Since 1946, Victory Day celebrates and commemorates the war heroes and some 28,000,000 men, women, and children killed during that time. Decorated war heroes are bused in from the surrounding villages, and the city's numerous WWII monuments and statues are shrouded in a blanket of red carnations and ribbons. It's a very Soviet and grandiose way to spend a day off: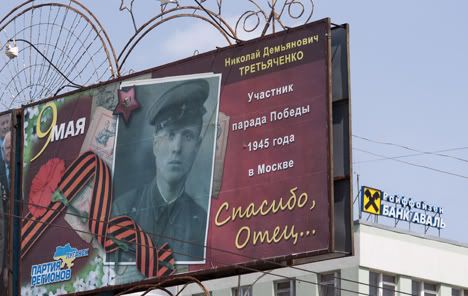 In addition to the pomp and circumstance, Victory Day also tends to double-up as a city-wide celebration with music and dancing groups (some from organized classes, others as a result of too much booze), beer gardens, games, and general merry-making. Lugansk definitely never looked more colorful: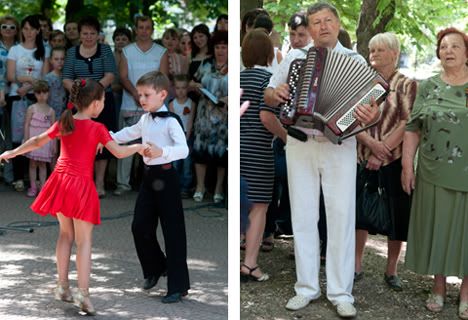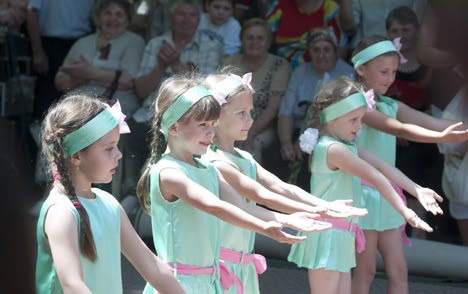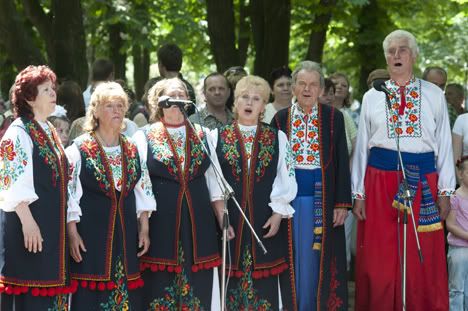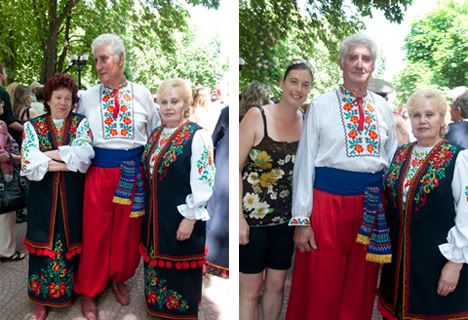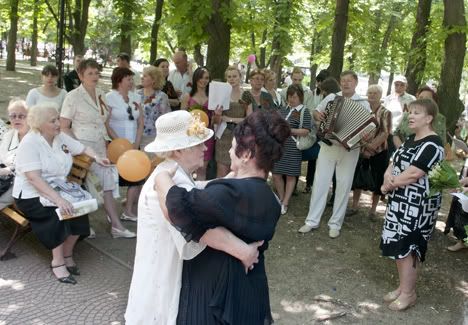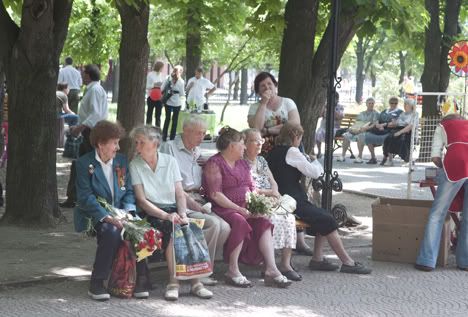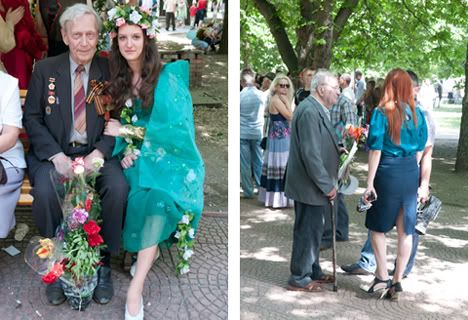 At night, the whole affair is capped-off with one heck of a fireworks display that would make even Stalin himself crack a smile. Seriously, no one knows how to throw a war-themed party like the former Soviets, that's for sure!
It's times and celebrations like these that are starting to make me realize that I'm actually really going to miss this place out in the Eastern plains of Ukraine, especially now that the count-down to the end is on (one month left in Lugansk...two in Ukraine)!