Taking the night train anywhere in Ukraine is an adventure all its own. Fortunately, after hoping on one in Kiev, I
woke up in the beautiful city (and self-proclaimed "Ukrainian Capital of Culture" and "Least-Soviet City") of Lviv. The guidebooks speak of an aroma of coffee (due to the number of Vienna-style coffee houses) wafting through the air, and I'd have to say that fact alone heeds many to Lviv's beckoning. The entire historic city center has been placed on UNESCO's World Heritage List, and the European-ness of it all is especially pleasing, whether taking it in from the top of the city hall (up 408 steps, to be exact)...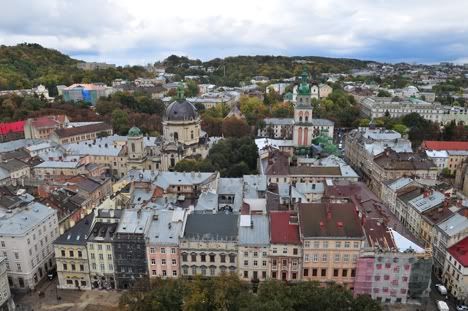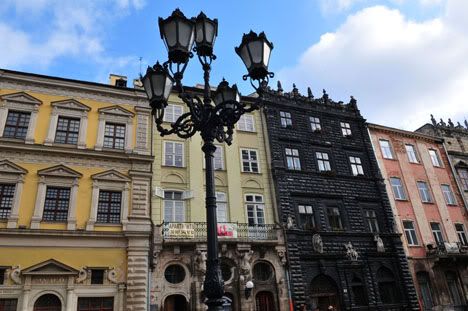 This is the part of the country where you come to taste the best of the best in Ukrainian cuisine: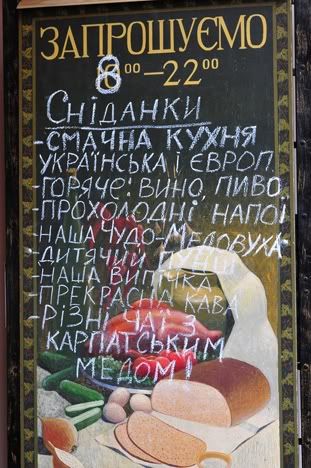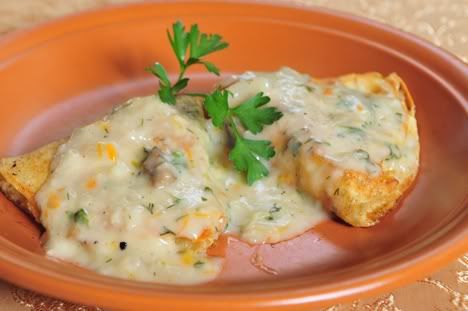 As well as enjoy some incredible handmade chocolates at the chocolate factory:
With no one to share my truffles with (I'm thinking of you, hubby!), I took solace in a friendly cup of cappuccino instead...
Hard work, this travel business:
Lviv is the kind of place where you can spend your entire day wandering through tiny, cobblestoned, mediaeval streets and have nowhere in particular to go and nothing in particular to do...just you, your camera, lots of gruffy babushukas, a few chocolate/coffee stops, and fun discoveries down every lane: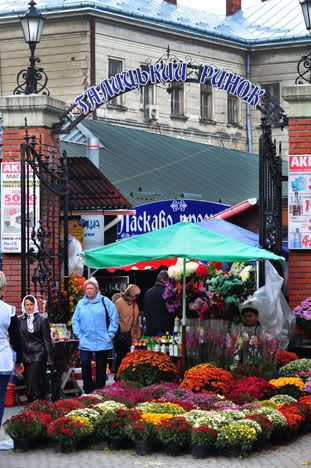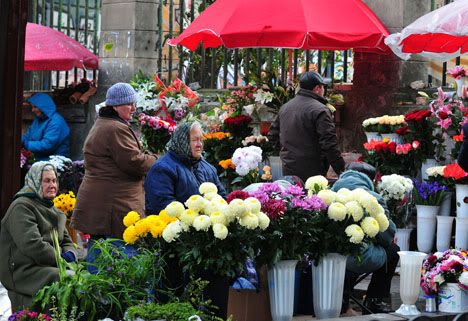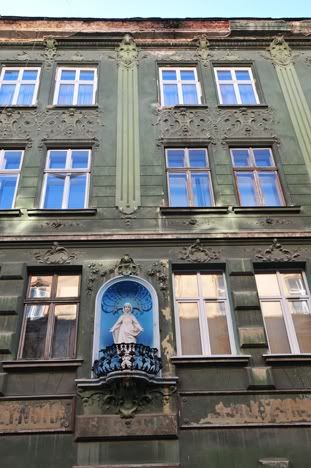 I was especially a big fan of the rainbow-colored trees shading the sidewalks...perfect time of year!
Tomorrow: Lviv's vivid markets and Part II of this fantastic city...