Germany. A place where Christmastime is a glorious, glimmering cult within itself. I mean, is there anything more Christmas-y than the German region of Bavaria in December?
Venturing up from Munich, I descended upon the city of Nürnberg (Nuremberg as we know it in English), a darling place which has been completely rebuilt and restored after its near-demise from WWII and the grips of Nazi control.
By the time I arrived, the city was deep into its Advent countdown to Christmas, and I soaked up every cobble-stoned step of it: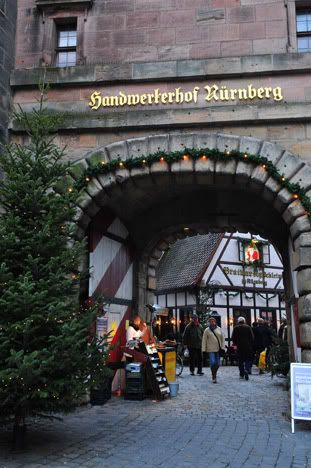 Of course, the main draw to Nuremberg at this time of year is it's world-famous Christkindlemarkt, or Christmas Market. There are Christmas Markets dotted all over Germany and Austria, but Nuremberg's 400 year old tradition (first recorded Christmas market here was in 1697) is one of the largest and most traditional. Pure magic!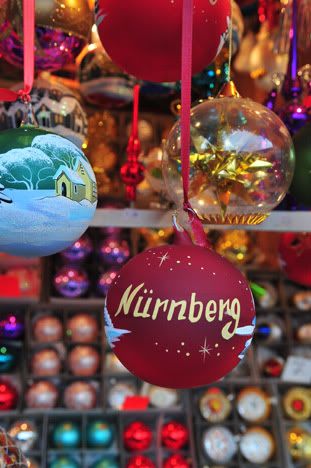 I learned that you simply cannot began any market wanderings without a hot mug of glühwein, spiced, mulled red wine:
Accompanying the eye-candy galore are delicious smells of the treats that await you! These fruit-shaped marzipan are incredible: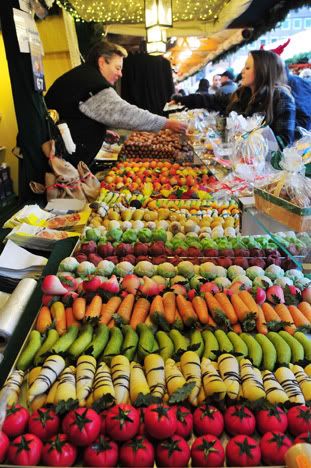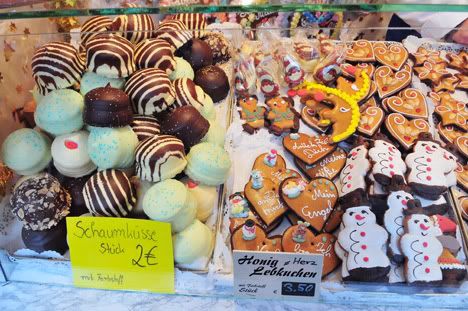 I'm not huge on marshmallows, but how can you resist these when they come in about 20 different flavors and are dipped in chocolate!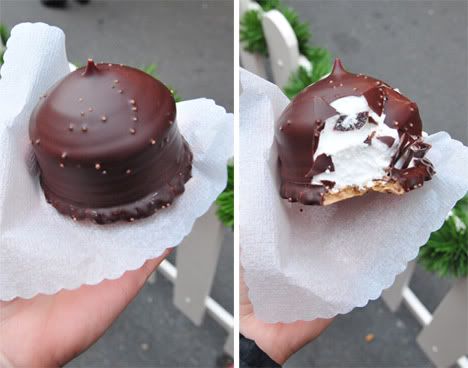 Perhaps my favorite treat of the German Christmas markets is lebkuchen, more commonly known to us as gingerbread. It comes in all shapes and decorative varieties here, and its warm, spicy flavor is the stuff of Christmas fantasies: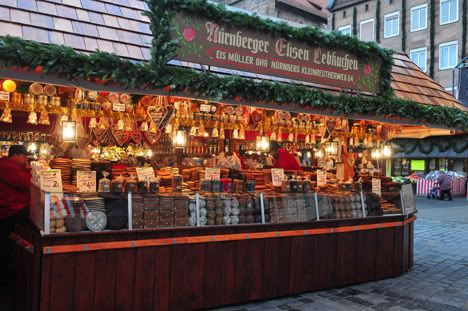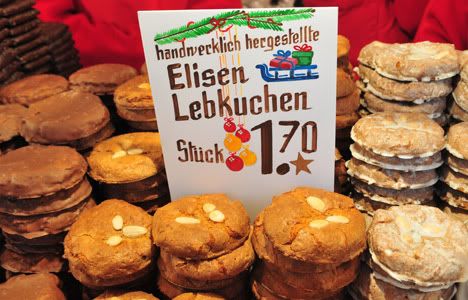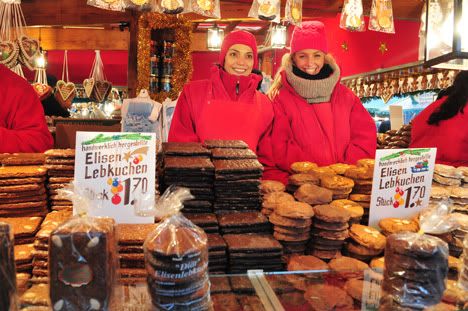 And no German festival, no matter what the season, would be complete without sausages and kraut! Nuremberg is particularly proud of its nürnberger: grilled mini sausages, kraut, and mustard on a crispy roll! The McDonald's here even has a nürnberger on its menu, although I have no doubt that the ones served up at the market are way tastier: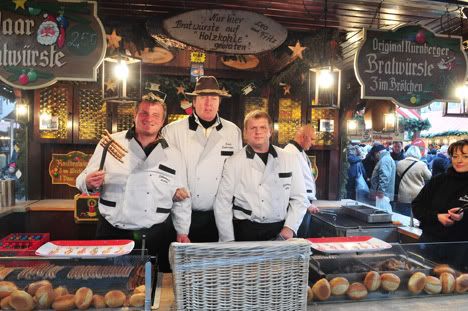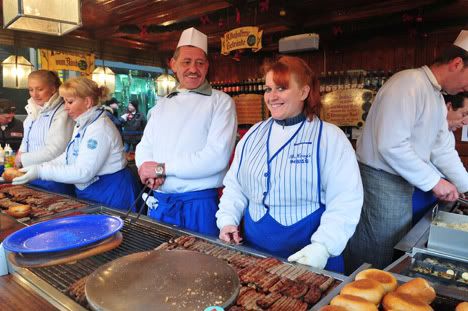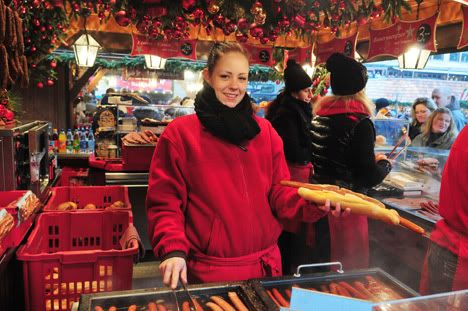 Every Christmas market in Germany sells crafts and decor that are particular to that region. Nuremberg's speciality is zwetcshgenm

ä

nnie

,
meaning "plum people." These little fruity characters have been a Christmas tradition in Nuremberg since the 17th century: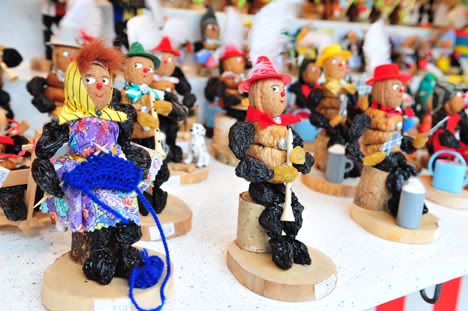 Of course, all of the traditional goodies are there to tempt your wallets as well:
When nighttime falls, there is simply no better place to be than down at the market square (with a belly full of hot wine and nurnbergers, that is):